"COPS BEAT STORK"
Babies! - they're part of the job!


Robert M. Moran, ret'd, sent in this old 1949 newspaper clipping.
He's the baby in the photo!
Robert tried many times to find Officer Fortrell and Lynch
of the 103 pct. unfortunately was never able to meet them.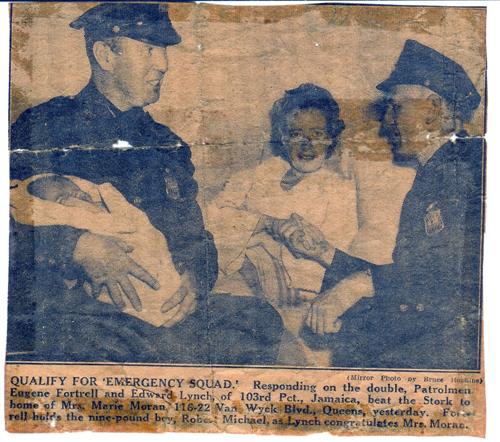 Another vintage Daily News clipping-
"Patrolman Joseph A. Konenfal delivers a newborn baby boy
in the back seat of a passenger car early this morning.
The mother, Mrs. Doris Patterson of West 84th Street was
on her way to a hospital when she put in a call for the police.
When the ambulance arrived it was too late as patrolman Konenfal
had delivered the baby in the car which had stopped at the
corner of 71st Street and Columbus ave. Mother and child
were taken to St. Claire's Hospital."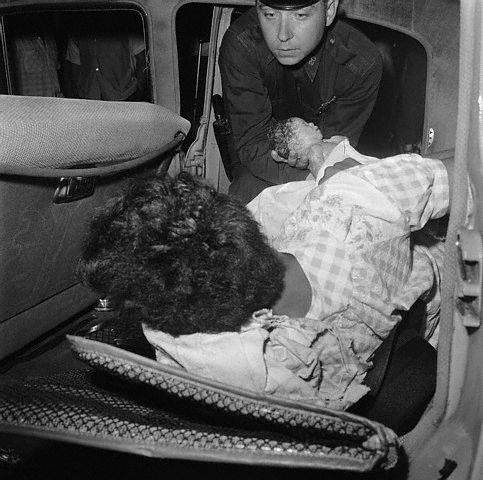 submitted by Daniel R. Gerard
Alameda (Calif.) Fire Department
ex-Newark, NJ EMT
POLICE N.Y.
Home Page
Site Map
What's New Page
Continue tour of POLICE N.Y.