RMPs - Radio Motor Patrol cars
The 1930's patrol started with all green bodies . . .
atop the standard black fenders and running boards of the day.
In 1937 the Department experimented with white hoods, tops and trunks to make the
cars more visible to the public. The 1938 cars had "white tops", trunks and hoods.
In 1939 there were some all white hoods and some green hoods with white noses
before the white hood was completely eliminated on the 1940 cars.
With the additions of radios in the cars they became known as
Radio Motor Patrol cars, RMP or radio car for short.
Green and black 1934 Ford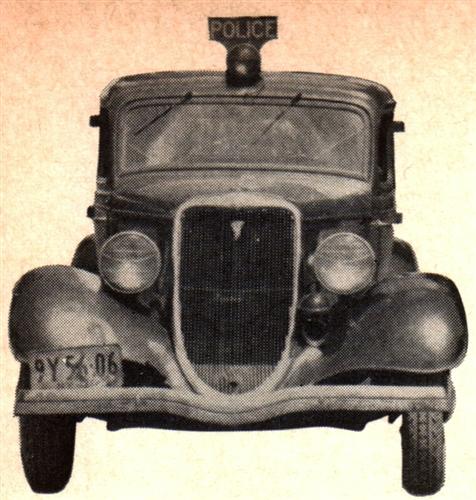 Green and black 1935 Ford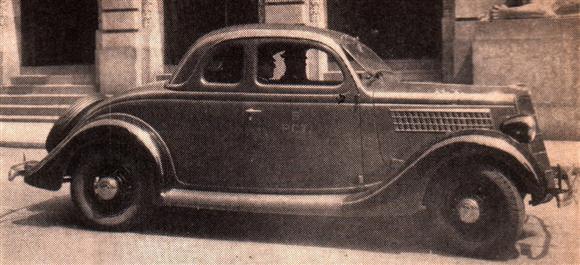 Green and black 1936 Plymouth in front of the old 84th Precinct
photo courtesy of Phil Franchina, NYPD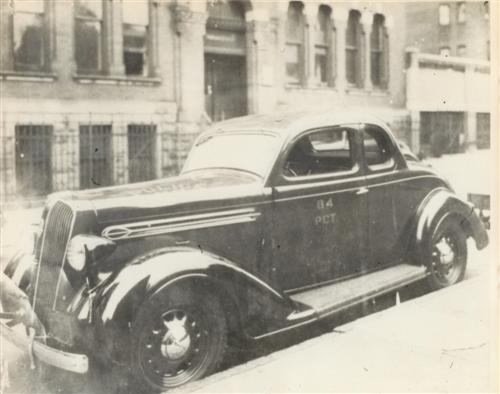 This April 1937 photo from the New York Daily News
nicely shows the contrast of the green bodies and
black fenders of this 1936 Plymouth radio car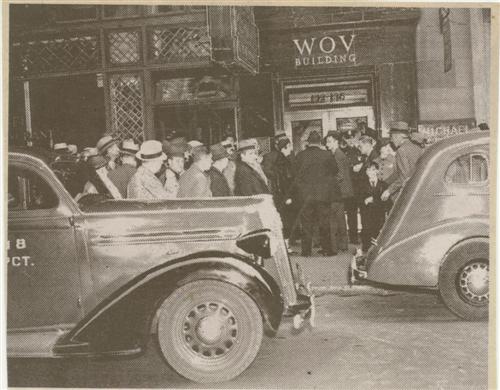 The first "white tops"- 1937 Plymouths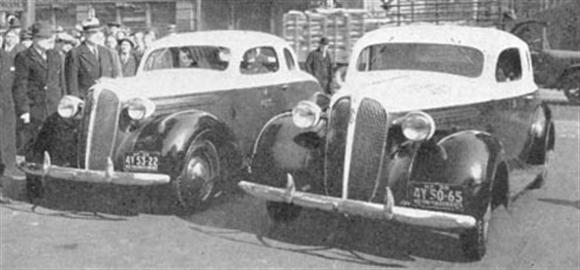 Detroit police officers inspect a 1938 Plymouth built for the New York Police Department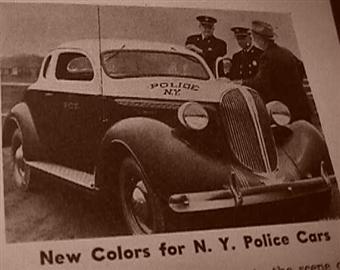 Snapshot of 1938 Plymouth radio car with green hood and white roof and trunk.
Unidentified officer and precinct.