Retired NYPD Detective John Reilly sent in this photo of the old 26th Precinct
station house from February of 1998 with the following information-

The precinct was opened in 1939 and abolished in 1954.
It only covered Riverside Park from 72nd St. to the City Line.
After the precinct was abolished the station house was empty
and the 30th Pct. had to provide security around the clock
for the building. I remember doing one late tour 12 pm to 8 am
just sitting in the building. The building was turned over to
the PAL in the late 1950s and used as workshops. The building
was still there in 1998 but was all covered with graffiti.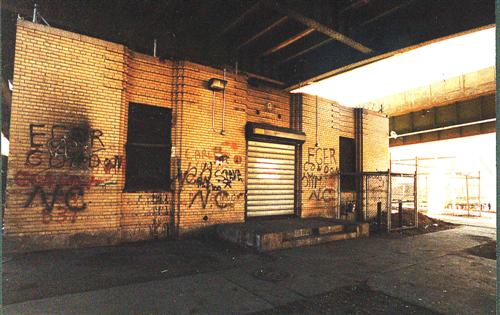 Turnout at the old 28th Precinct Station House, April 3rd, 1918
photo courtesy of Lynne Awe, NYPD retired
whose great uncle Edward Policke is somewhere in the photo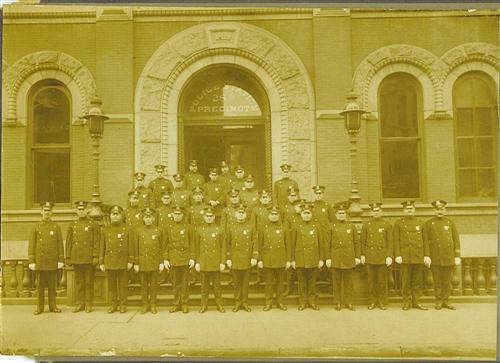 old 30th Precinct Station House on Amsterdam Avenue - 2004
Dan Russo Jr. photo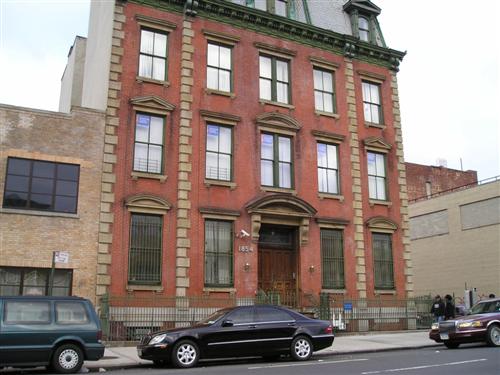 old 32th Precinct Station House
photo courtesy Kevin Reynolds, NYPD ESU
* * *
NOTE: information supplied by Richard Flaherty indicates that
this building was on E. 126 St. and was formerly the 25th precinct
also that the 32nd precinct became the 38th precinct before
being renumbered back to the 32nd precinct in 1929
* * *
NOTE: Additional information received from retired NYPD
Detective and Historian John Reilly. John Advises:
"The old 32nd Pct. S.H. was located at 152nd St. and 10th Ave.
The building had been built in 1861 and leased to the city for use
as a sub-station house. The building was demolished during 1871/72
and a new station house was erected by the city on the same site,
now known as W. 152nd St. and Amsterdam Ave. The new station
house opened as the 32nd Pct., in 1929 after other precinct
numbers it became the 30th Pct. and closed in 1973."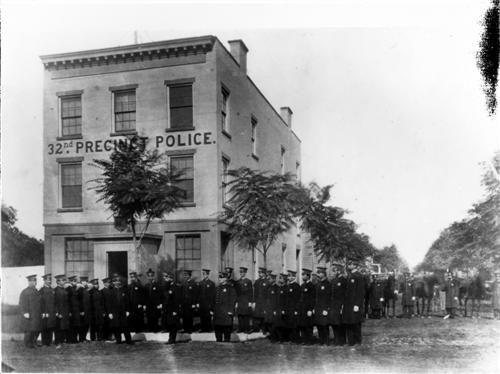 new old 32th Precinct Station House
photo courtesy Kevin Reynolds, NYPD ESU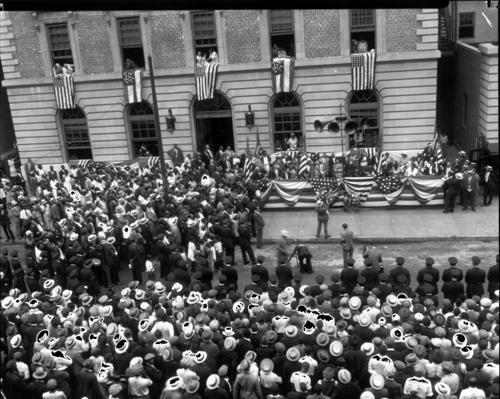 old 34th Precinct Station House on Wadsworth Avenue - 1982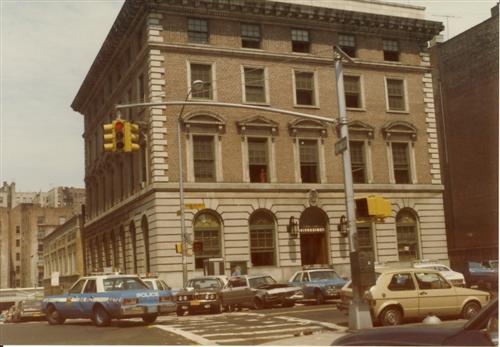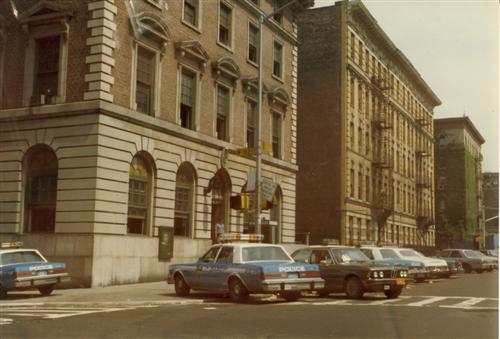 old 34th Precinct Station House - 2005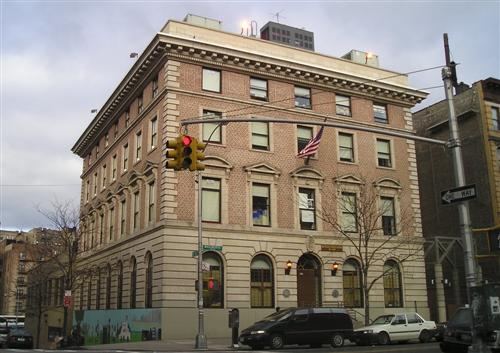 all photos by Dan Russo, Jr.